HOW IT HELPS
Advantages

of a medical loan

Competent. Professional. Trustworthy.
Straightforward Application
We don't take you through complicated and unnecessary loan application processes. All you have to do is fill a simple online form that takes only 5 minutes, tops.
Worry Not About Bad Credit Score
Do not shy away from letting us know of your financial situation. To us, your bad credit score does not prevent you from getting loans. Let us work out a suitable repayment plan together.
Lowest Interest Rates
The industry of personal loans is highly regulated to prevent borrowers from exploitation. So, you can always expect low interest loans with favorable terms and flexible payment terms from us.
Get Through Financial Emergencies
Ran into an unanticipated money needs halfway through the month? You are never alone with Credit Thirty3. Apply now and let us guide you through the process.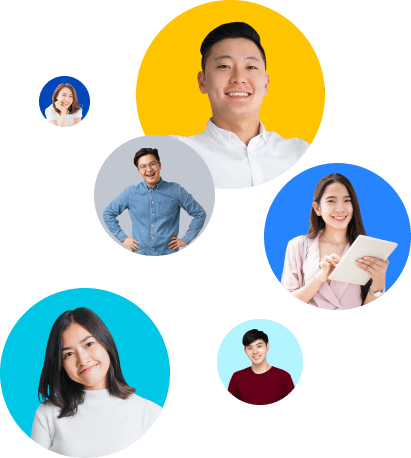 REVIEWS
Words from our valued
customers
See the real stories yourself.
Good service. Easy approval and very well explained. Look for Bryan.
Camille Baylosis
The staff very polite and explain the procedure to get Debt Consolidate loan and repayment schedule nicely. Thank you
Priya Mala
I was served by one of the staff name called James!! He is really a friendly and Very funny guy and always tried his best to explaining things which i don't understand well enough!!
Eric Chng
View All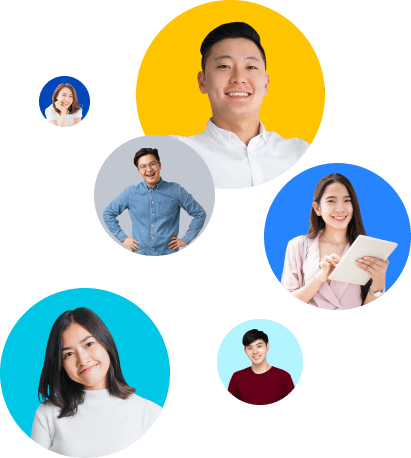 FAQ
Frequently asked
questions
Notes to Borrowers When Obtaining Loans from Licensed Moneylenders
What should I consider before taking up a loan?
Before applying for a loan:
1. The type of loan you are borrowing
Before entering any loan contract, make sure you understand the type of loan you are applying for. There are two types of loans – secured and unsecured loans.
Unsecured loans have more lenient requirements and are easier to obtain. They do not require collateral.
Secured loans have stricter requirements. They require collateral.
2. Interest rates
Regardless of the licensed moneylender or bank that you choose to work with, ensure that you are getting the best interest rates as it will affect your financial health.
Make sure to get the best loan package with low monthly repayment amounts.
Hidden fees to take note of:
Service fees
Underwriting fees
Origination fees
Legal and fair lenders such as Credit Thirty3 will always make known of all the charges. We strive to explain as clearly as possible to our customers and there will not be any unnecessary charges.
3. Loan tenures
A loan tenure refers to the amount of time you have to repay a loan. It exists for any type of loan and can range from 3 months to even 30 years.
The duration of your loan tenure will have a direct impact on the cost of your loan. Longer loan tenures will increase the overall cost of your loan. On the other hand, shorter loan tenures will make the loan more affordable.
Please make sure to choose a loan tenure that you can comfortably repay.
If you have any doubts regarding your loan, feel free to contact our friendly professionals at Credit Thirty3. We are here to address your needs.
4. Your current financial situation
This is one of the most important points to consider.
Before getting a loan, take a look at your current financial responsibilities. For example, your electricity bills, mobile bills, car loans, credit card bills and more.
Knowing your current financial standing will help you make better financial situations, especially on the loan amount that you apply for.
5. Loan contract language
Rest assured if you are not well-versed in English.
Based on Singapore's law, the licensed moneylender has to explain the loan contract in a language that the borrower understands.
If you need a contract in another language such as Mandarin/Tamil/Malay, feel free to let our loan advisors know.
6. Don't be afraid to ask
You are encouraged to clarify any doubts that you might have before signing the loan contract. These may include the loan tenure, loan interest rates or processing fees.
7. Late fees
Understand that late fees will be charged when borrowers fail to make repayments on time.
How much can I borrow?
You can borrow any amount for secured loans.
For unsecured loans, the loan amount depends on your annual income.
For Singapore Citizens and Permanent Residents (PRs):
An annual income < $20,000 allows them to borrow up to $3,000.
An annual income of $20,000 and above allows them to borrow 6x of their monthly income.
For Foreigners:
An annual income < $10,000 allows them to borrow $500.
An annual income of at least $10,000 but less than $20,000 allows them to borrow up to $3,000.
An annual income of $20,000 and above allows them to borrow 6x of their monthly income.
How do I know whether a moneylender is licensed or not?
The first step is to check the financial institution's name against this list of licensed moneylenders by the Ministry of Law.
A licensed moneylender's name will appear on the list.
Other signs of an illegal moneylender / loan scams:
Text messages / WhatsApp messages / calls to promote their loans.
Claim to be able to approve a loan remotely, without asking you to meet them at their place of business.
Ask for payment before approving your loan.
What documents do I need to prepare for a loan application?
For Singaporeans / PRs:
NRIC / Passport (Proof of your identity)
CPF / Bank statements (Proof of your income)
For Foreigners:
Work Permit / S Pass / E Pass
Utility bills / Phone bills / Home rental agreement (Proof of your residence)
Payslips
Why should I apply for a loan with Credit Thirty3?
Credit Thirty3 exists for the sole purpose of providing you with the best loan products and the best loan terms. With us, you do not have to worry about your finances anymore.
As reviewed by our customers, we are competent, professional and trustworthy.
A high 4.8 star Google reviews by our valued customers
Straightforward applications that takes only 5 minutes, tops.
Low interest rates.
Worry not about bad credit score.
Fast loan approvals for your immediate needs.
Credit Thirty3 is one of the fastest licensed moneylenders in Singapore. With our streamlined loan application process, you can get your cash within hours.
How long does it take for my loan to be disbursed?
5 minutes is all it takes to fill up our online loan application form. Our friendly loan officers will then get back within a few hours to follow with you.
I have a bad credit score. Can I still apply for a loan with you?
Yes, you can still apply for a loan with Credit Thirty3.
Banks often turn away customers who have bad credit scores, making it difficult for them during financial emergencies.
Credit Thirty3 is here to provide an alternative to these borrowers.
We are able to evaluate each case individually and we will try our best to offer the most suitable loan package for the borrower. Licensed moneylenders like us tend to be more understanding and will offer a listening ear to our borrowers.
Rest assured that we do not have specific restrictions with regards to credit scores.
Easily apply for a loan with us here.
How is the loan application process like?
There are simply 4 steps in our loan application.
Step 1: Apply online
Step 2: Wait for our loan officers to contact you
Step 3: Get your loan approval
Step 4: Sign the contract and get your money on the spot.
What happens next after my loan is approved? Do I get the money immediately?
Upon the approval of your loan application, we will be able to transfer you the money or pass you the agreed principal amount in cash immediately.
However, please take note that there will be a small administration fee which is administered by all licensed moneylenders.
Subsequently, the only thing to take note would be to make punctual repayments.
Where is your shop's address and what are your opening hours?
Our address:

(Simply a 4-min walk from Tanjong Pagar MRT)

171 Tras Street

#08-175 Union Building

Singapore 079025
Our opening hours:

11:00am to 8:00pm (Mondays to Saturdays)

Closed on Sundays and Public Holidays
ARTICLES & NEWS
More about
loans
Equip yourself with useful knowledge.